Baccarat crystal. Limoges porcelain. Scented gloves and handmade Parisian umbrellas. The prized digestifs, Armagnac and Cognac.
This on-demand, 50-minute lecture takes you on a whirlwind tour of the dazzling artisanal legacy of France, uncovering off-the-beaten-path destinations and one-of-a-kind, hidden workshops where everything from lingerie to chocolate is turned out completely by hand.
What You'll Learn:
Why French artisanal traditions are still living traditions

How travelers can discover authentic French artisans

5 questions to ask before you buy a French souvenir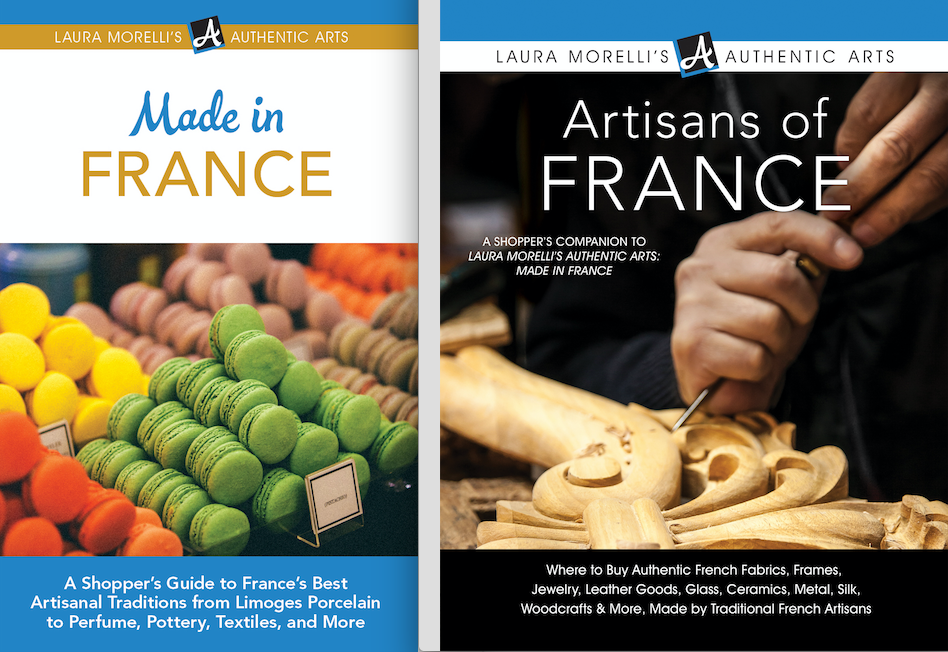 This course includes instructions for downloading two companion guides, MADE IN FRANCE and ARTISANS OF FRANCE, directly to your computer or e-reader at no additional charge. These books include complete, continually updated listings of Laura Morelli's personally recommended shops and artisans across France. Learn more about the books here.

With advice on how, what, and where to buy, and hints on recognizing quality and authenticity, this lecture is the perfect introduction to bringing home the artisanal treasures of France.
This lecture was recorded live at the Boivin Center for French Language and Culture at the University of Massachusetts Dartmouth, near Boston, Massachusetts.